Overview
20 Aug 2023
The International Medical, Hospital and Pharmaceutical Exhibition in Ho Chi Minh City is a typical and comprehensive event in health sector held annually under the support and sponsorship of the MINISTRY OF HEALTH of Vietnam. Vinexad in cooperation with related medical and pharmaceutical associations organize in two major cities: Ho Chi Minh City (August) and Hanoi Capital City (December) under international name "VIETNAM MEDI-PHARM EXPO".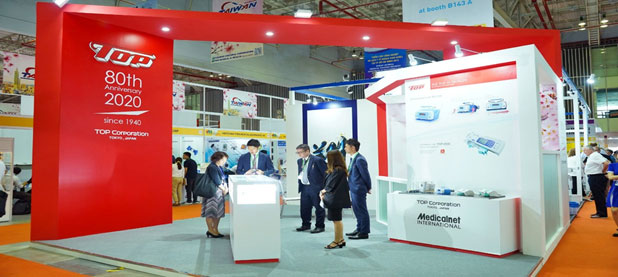 The 22nd Vietnam Medi-Pharm Expo taking place from 01 ~ 03 August 2024 at Saigon Exhibition and Convention Center (SECC) – 799 Nguyen Van Linh, District 7, Ho Chi Minh City will welcome participation of over 400 exhibitors display products on 7,500 sqm from 20 countries and territories.
Active integration – Non-stop contributions to Vietnam's health sector
The main goal, "guideline" for the success of the exhibition is to promote commercial activities – Bringing advanced technology, innovative services from domestic and foreign businesses in contribution to health caring, medical examination and treatment, improving life quality of Vietnamese people. The exhibition is an opportunity for Vietnam's healthcare industry to integrate and develop, a golden bridge for Vietnamese medical and pharmaceutical enterprises to meet and exchange experiences, introduce products and expand international cooperation, access to high-tech facilities and apply the world's advanced medical achievements in Vietnam.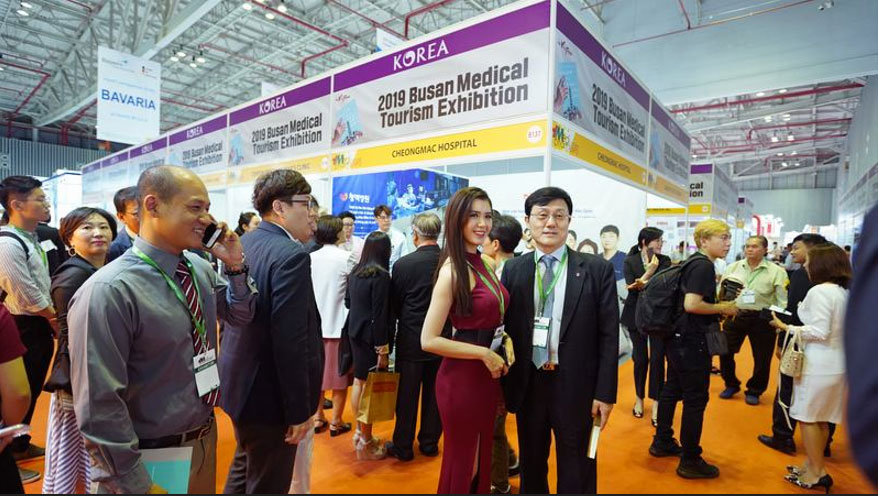 Gathering large and prestiged international companies/ corporations in Healthcare industry.
Following success of previous events, Vietnam Medi-Pharm Expo 2024 continues to receive support and participation of leading companies/ corporations worldwide such as: Australia, China, France, Germany, India, Japan, Korea, Malaysia, Pakistan, Poland, Russia, Singapore, Spain, Taiwan, Turkey, Thailand and Vietnam. There are 5 outstanding National  Pavilions from: Germany, India, Korea, Malaysia, Turkey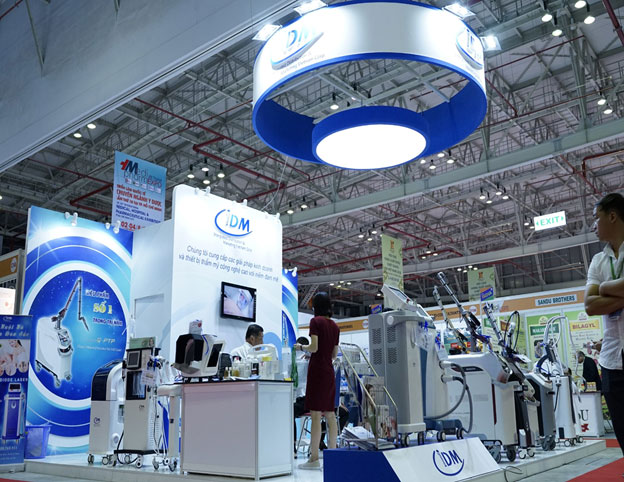 Huge participation of local exhibitors
Vietnamese corporations, manufacturers, trading companies, importers are long-time loyal participants at Vietnam Medi-Pharm Expo which is 30% up compared to those in last year. This proves the increasing in market demand and organization services.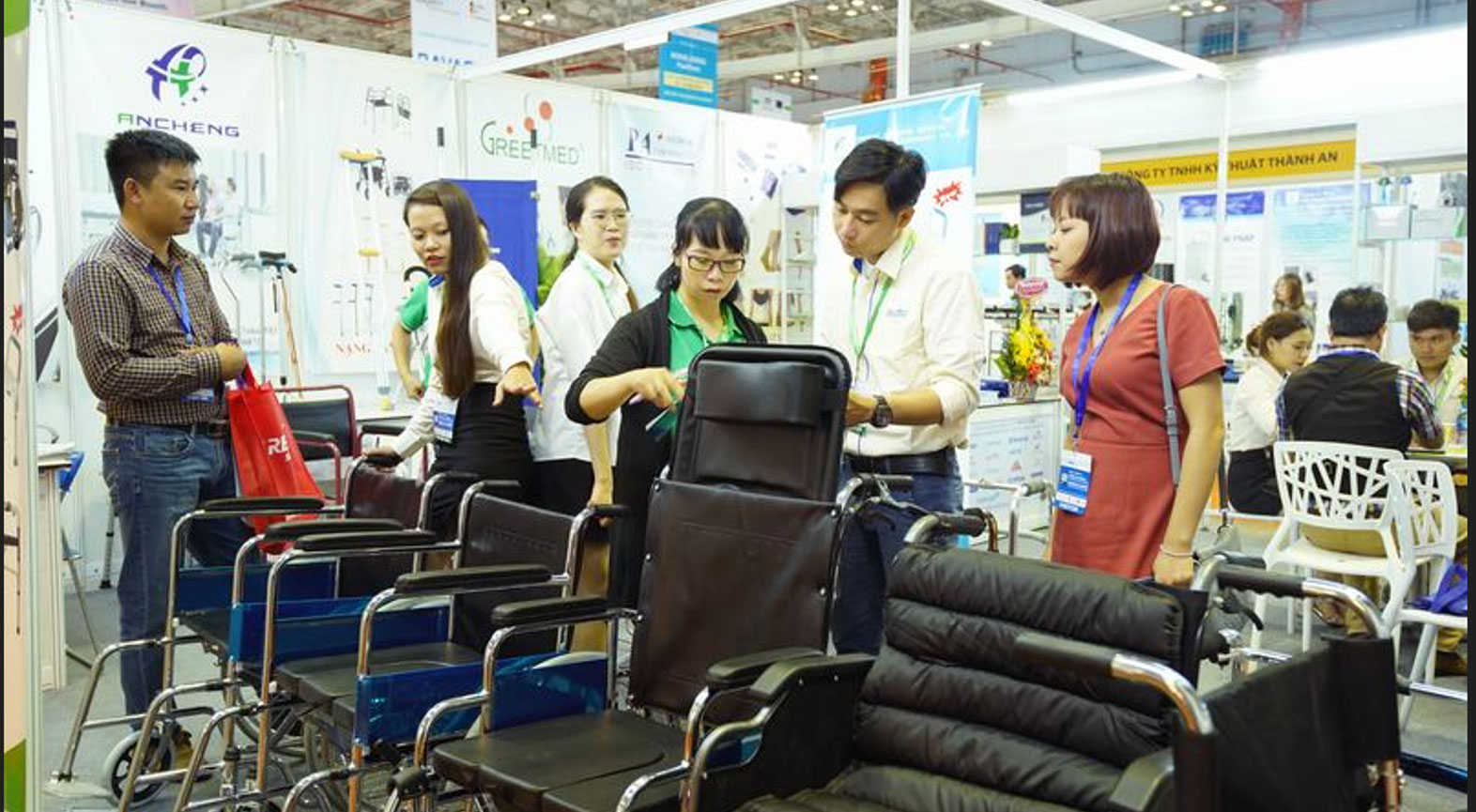 Conferences
Conferences on "Vietnam Medical Equipment market" & "Digital transformation in Health: Solutions and Tools" hosted by the Ministry of Health of Vietnam and Hochiminh City Medical Equipment Association will provide foreign exhibitors and visitors with general information of Vietnam healthcare market and regulations on importing and dealing medical and pharmaceutical products in Vietnam. This will be a good chance for attendees to meet Representatives from Ministry of Health and raise concerned questions.
Industrial Tour
The fact-finding tour is one of the most attractive activities of Vietnam Medi-pharm Expo. Each year will be a different hospital/ medical equipment or pharmaceutical manufacturers for foreign businesses to have a realistic view of health care and treatment  products and services being used in Vietnam.
VINEXAD – Professional organizer with nearly 50 years experience in exhibition industry has always made constant efforts to bring practical results in trade promotion between domestic and foreign enterprises. Vietnam Medi-pharm Expo 2024 with a breakthrough expectation of estimated 15,000 visitors not only in Vietnam but also from neighboring countries. The exhibition will take place in 3 days, opens from 9:00 – 17:00 hours from 01-03 August 2024 at Saigon Exhibition and Convention Center (SECC) – 799 Nguyen Van Linh, District 7, Ho Chi Minh City, Vietnam.
Related information